We are Racketpedia
We are a group passionate in tennis and technology.
Our aim is to provide a tool that allows the comparison between strings based on instrumental data and therefore not subjective.
This project is called RACKETPEDIA.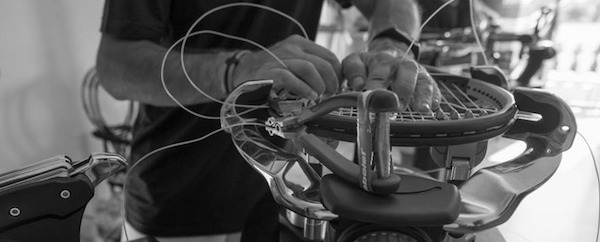 Today's ample selection of tennis strings is endless. Orienting yourself in this world is certainly not easy and finding alternatives is even more complex.
Racketpedia helps you by providing the following services:
Objective instrumental data.
Clear and easy data.
Complete and updated string cards.
Strings categorization.
Advanced search filters.
Similarities in string characteristics.
Comparison between strings.
Strengths of each string.
Objective instrumental data
The data provided are results taken from instrumental tests and therefore objective. We guarantee the same measurement parameters for all the strings we test.
Advanced search filters
The advanced search allows you to filter and sort the entire database according to your needs.
Visible on all devices
Racketpedia is visible on any type of device, be it mobile or fixed, without the need to install any additional application.